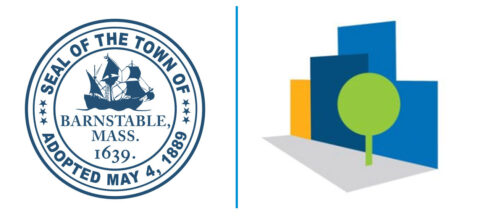 Established by the Massachusetts Development and Finance Agency, the TDI program is designed to promote economic growth and sustainability in walkable commercial districts in Massachusetts' Gateway Cities. Barnstable's TDI District is located in Downtown Hyannis along Main Street, extending from Yarmouth Road in the East End to High School Road Extension.
Beginning in 2018, town staff and local partners started working with TDI on a part-time basis, developing concepts, plans and projects for streetscape and public realm improvements.  The objective was to form local partnerships between businesses, non-profits and government agencies and engage residents and community members in economic development planning and implementation, while attracting more public and private investment at the neighborhood level.
In recognition of the exceptionally strong and sustained collaboration between community partners and the Town over the last two difficult years, MassDevelopment has declared TDI Barnstable a "full District".  This award is a pledge of technical support to the community in the next phases of downtown community and economic development.
This "Short Report" is designed to offer quick updates on current projects in the TDI District, and to offer opportunities for meaningful engagement by you, the reader.