Thank you to all of the Main Street Merchants who took part in our Cookie Stroll Contest and Window Display Contest! It was a tough competition, as always, but here are this year's winners!
Window Display Contest Winners
1st Place- Country Soul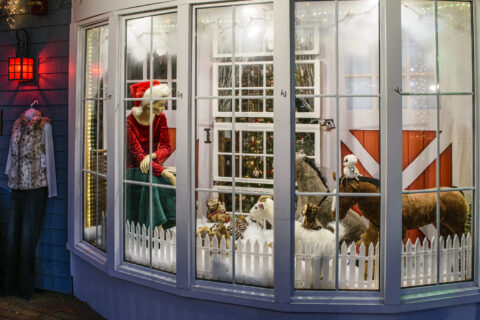 2nd Place – Studio by the Sea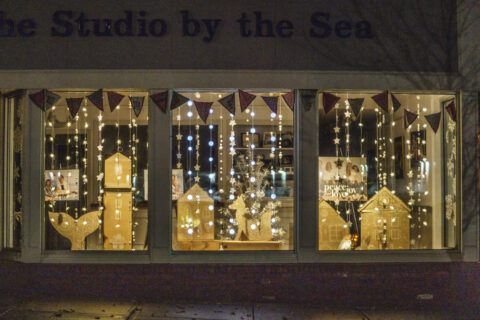 3rd Place- Boarding House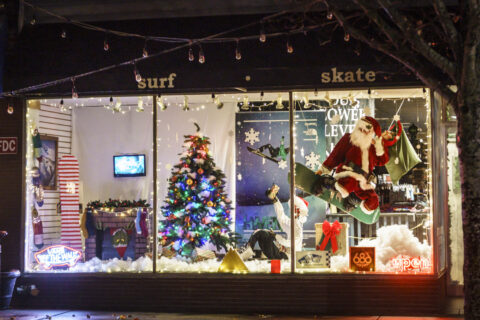 Cookie Stroll Contest Winners
1st Place- Boarding House
Pumpkin Whoopie Pies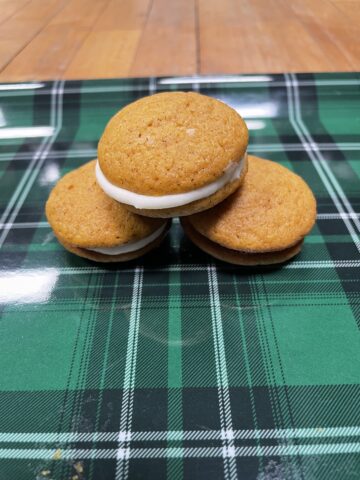 *Makes about 24. You can adjust the size/baking time to your liking
2 C Flour
1 tsp Baking Powder
1 tsp Baking Soda
1 tsp Ground Cinnamon
1/2 tsp Ground Ginger
1/2 tsp Salt
1/2 C Butter, softened
1 1/4 C Sugar
2 Lg. Eggs, room temperature, lightly beaten
1 C Pumpkin Purée
1 tsp Vanilla Extract
Filling:
4 oz. Cream Cheese, softened
6 Tbsp. Butter, softened
1/2 tsp Vanilla Extract
1 1/2 C Confectioners Sugar
Preheat oven to 350 degrees.
For Pumpkin Cakes:
Combine flour, baking powder, baking soda, cinnamon, ginger, and salt. Set aside.
In large bowl, cream butter and sugar together. Add eggs, pumpkin and vanilla extract, stir to combine.
Gradually add in dry ingredients until combined.
Using pastry bag or ziplock with corner cut, pipe tablespoon size mounds onto cookie sheet lined with parchment paper.
Bake 10-13 minutes. Cool on cookie sheets for 5 minutes before removing to wire rack.
For filling:
Cream together cream cheese, butter, and vanilla extract.
Gradually add in confectioners sugar until smooth.
Pipe or spoon approximately 1 tsp onto one pumpkin cake and top with a second one.
2nd Place- Country Soul
Lemon Snowflakes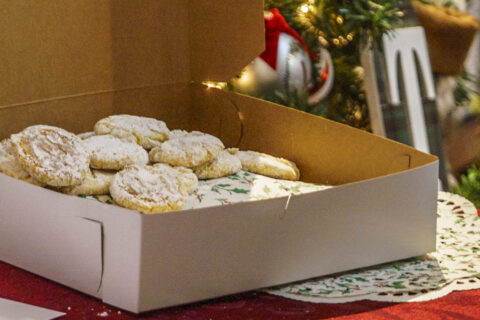 3rd Place- Jewelcraft
Snickerdoodles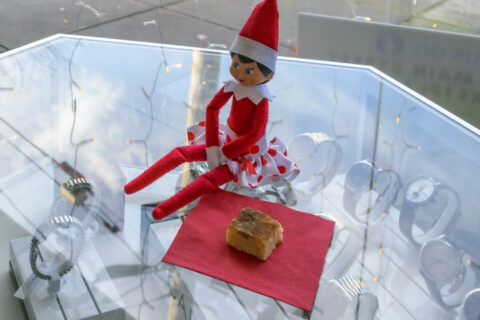 Jewelcraft's Snickerdoodle Cookie Bars
Cookie Dough
1/2 cup softened butter
1 cup sugar
1/4 teaspoon salt
1 large egg
1 ½ teaspoon vanilla extract
1 cup all purpose flour
Topping
1 tablespoon sugar + 1 teaspoon ground cinnamon
Instructions
Preheat oven to 350F. Line an 8×8-inch baking pan with parchment paper, and spray with non-stick cooking spray.
In a large bowl using a mixer, cream together butter and sugar..
And in salt, egg and vanilla extract and beat until well combined.
Add in flour and stir until just combined
Scoop dough into the prepared pan and smooth it into an even layer. The dough will be very thick.
Stir together remaining 1 tablespoon sugar and 1 teaspoon ground cinnamon in a small bowl.
Sprinkle the cinnamon sugar mixture evenly on top of the dough.
Bake for 25-30 minutes, until bars are set and the edges are just very lightly browned. Don't overbake! You want the cookies to be soft and moist.
Allow to fully cool in the pan before slicing.
Store in an airtight container to stay fresh!